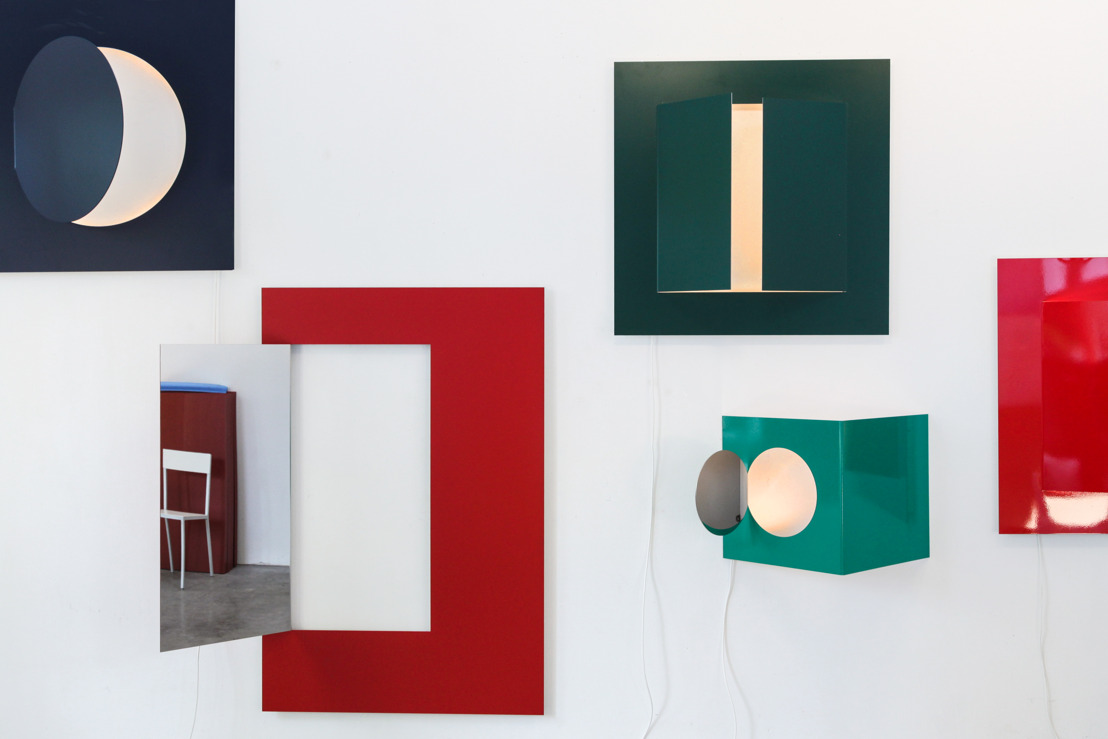 Muller Van Severen present FRAMES
A series of sculptural wall lights and mirrors
Muller Van Severen present their new series FRAMES at the Collectible fair in Brussels. The new series explores how, by cutting and folding a steel plate, openings and depths are created that leave room for various functions such as lighting and mirrors. ​ ​ ​
Cutting and folding a plate creates openings and depths that allow space for functions but also make the connection between reality and the imaginary. An object emerges from a flat plate.
The closed and open structures are accentuated by light sources or by bringing colour and material forwards and backwards.
Muller Van Severen create a fictional world of images with alternative, intrinsic meanings and possibilities.
​
​The new series FRAMES will be on view at Collectible, booth 06, from 20 to 22 May in the Vanderborght building in Brussels.
FRAMES at Collectible
​20.05.2022 | 22.05.2022
​Vanderborght building
​Rue de L'Ecuyer 50
​1000 Brussels ​ ​ ​
​
​More imagery can be downloaded from the VonYellow website. ​ ​ ​
Lies Vangeel PR Agent, VonYellow